Les Hôpitaux Shriners pour enfants changent des vies chaque grâce à des soins pédiatriques spécialisés et novateurs, une recherche de classe mondiale et une éducation médicale exceptionnelle. Notre système de soins de la santé offre des soins supérieurs aux enfants atteints d'une affection orthopédique, de brûlures, de blessure à l'épine dorsale ou de fissures labiales et palatines.
Les Hôpitaux Shriners pour enfants est un organisme sans but lucratif 501(c)(3) et dépend de la générosité des donateurs. Tous les dons sont déductibles d'impôt dans la mesure permise par la loi.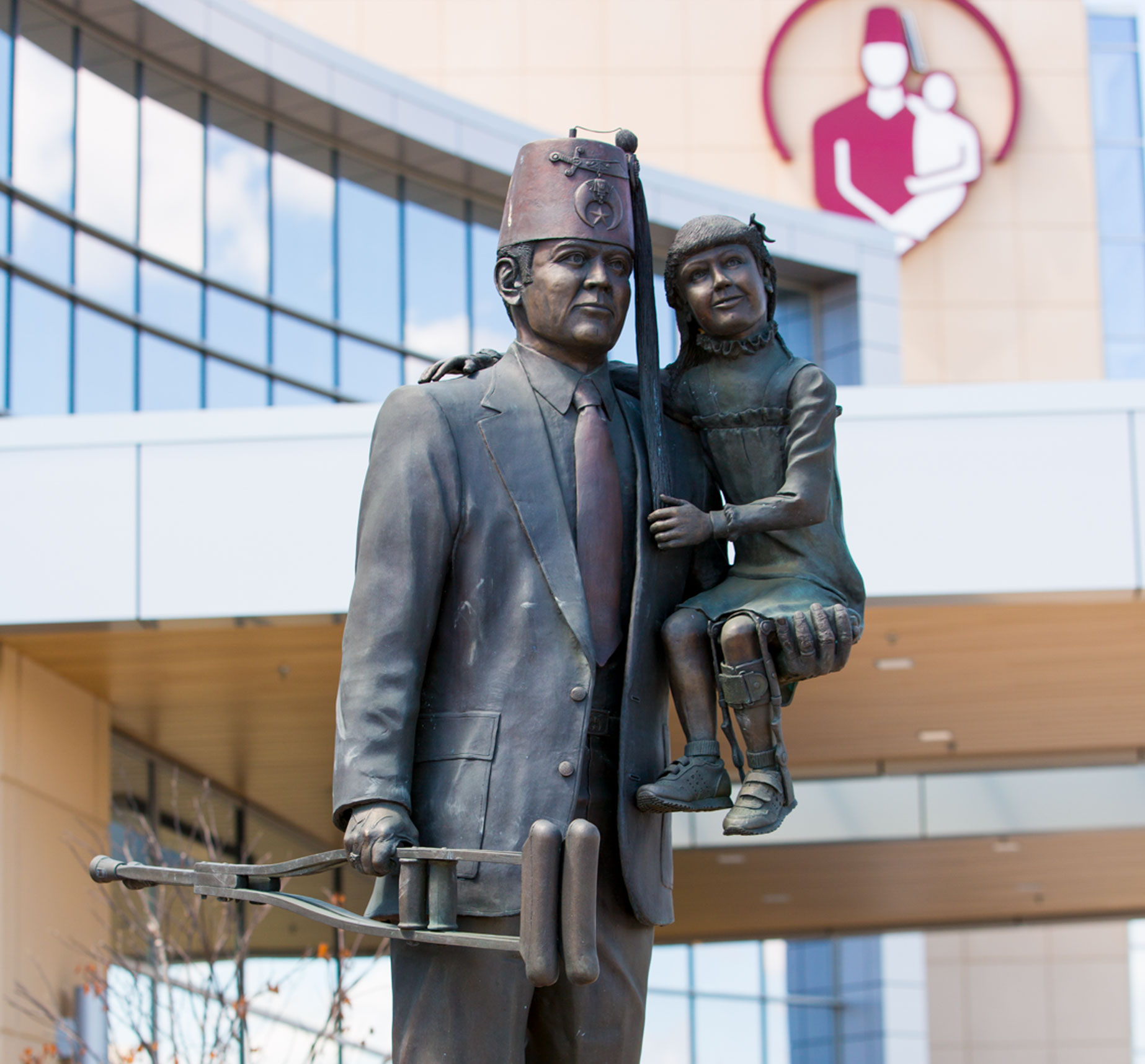 The mission of Shriners Hospitals is to:
Offrir des soins de qualité supérieure aux enfants souffrant de problèmes neuromusculosquelettiques et de brûlures ou ayant d'autres besoins de santé particuliers dans un environnement de soins prodigués avec compassion par une équipe centrée sur la famille.

Pourvoir à l'éducation des médecins et autres professionnels de la santé.

Poursuivre la recherche afin de découvrir de nouvelles connaissances améliorant la qualité de vie des enfants et des familles.
Nous poursuivons notre mission sans tenir compte de la race, de la couleur, de la croyance, du sexe, de la déficience, de l'origine nationale ou de la situation financière du patient ou de sa famille.
To become the best at transforming children's lives by providing exceptional healthcare through innovative research, in a patient and family-centered environment.
Planned & Major Giving Contact Information
Siège social Shriners International
Siège social Shriners International
2900 N. Rocky Point Dr.
Tampa, FL 33607
Main: 813-281-0300 or Donations: 844-739-0849
Patient referral and eligibility information:
Phone: 800-237-5055 (in the U.S.) or 800-361-7256 (in Canada)
Visit our Website:
For more information, please visit: shrinershospitalsforchildren.org